There are many benefits to an extended stay at the Inn at Fox Hollow. There's the many amenities, great food, exquisite comfort, and professional staff for starters—but for guests, one of the most important perks is the Long Island hotel's location itself.
The North Shore of Long Island's opulent Gold Coast inspires the inner Gatsby in all of us to come out, with the beauty of parks, preserves, and mansions providing sightseeing opportunities every day of the week. The Fox Hollow's spot on Jericho Turnpike gives guests convenient access to the North Shore, the home to wealthy Americans at the turn of the 20th century. And for a peek into that lifestyle, the area offers tours of old mansions, as well as beautiful grounds that are open to the public for walking, hiking, and birdwatching.
Sands Point Preserve
27 Middle Neck Rd., Sands Point, NY
516-571-7901
www.sandspointpreserveconservancy.org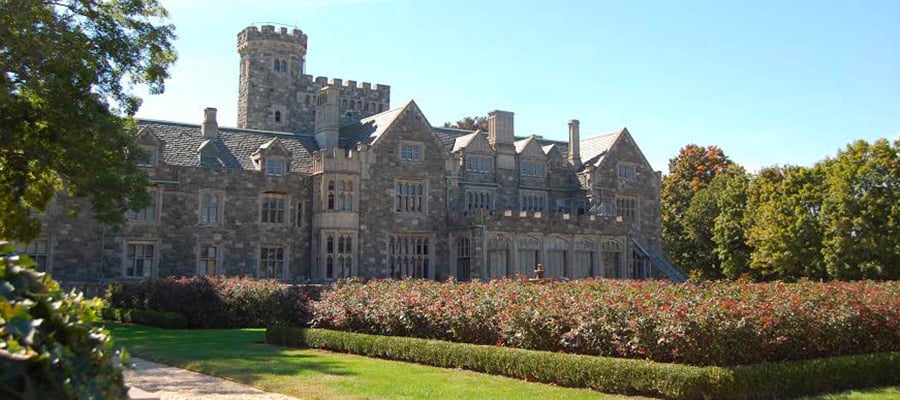 Photo from www.sandspointpreserveconservancy.org.
There is no better place to start a North Shore tour than F. Scott Fitzgerald's inspiration for "East Egg" in The Great Gatsby. Once known as the Guggenheim Estate, this park boasts 200-acres of hiking trails, beaches, lawns, gardens, and a pond for visitor exploration. Meanwhile, Hempstead House, one of the four mansions on the property, opens its doors for public tours. The grand staircases, breathtaking halls, and expertly crafted artwork all work to bring you back to a different time in Long Island's history. Admission to the preserve is $10 per car or $4 for walk-ins. During the summer, the preserve is open every day of the week from 8 a.m. to 7 p.m.
Planting Fields Arboretum
1395 Planting Fields Rd., Oyster Bay, NY
516-922-9200
www.plantingfields.org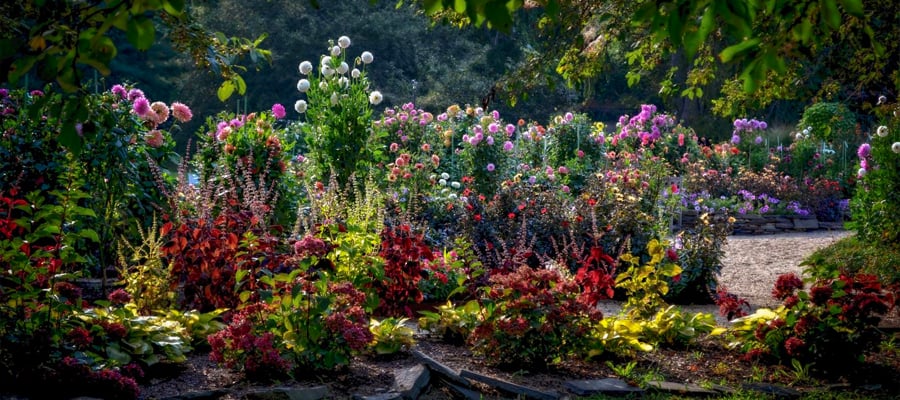 Photo from www.plantingfields.org.
Open to visitors every day of the year—except Christmas—the Planting Fields Arboretum was donated to New York State by William Robertson Coe in 1948, with Coe Hall and the surrounding property intended for use as a horticultural school. The 409-acres of pristine grounds features lawns and hiking trails, along with pop-up art exhibits in the greenhouses. The grounds also host a golf classic, outdoor concerts, a Great Gatsby tour, and theater-in-the-park performances. During the summertime, admission is $8 per car.
Old Westbury Gardens
71 Old Westbury Rd., Old Westbury, NY
516-333-0048
www.oldwestburygardens.org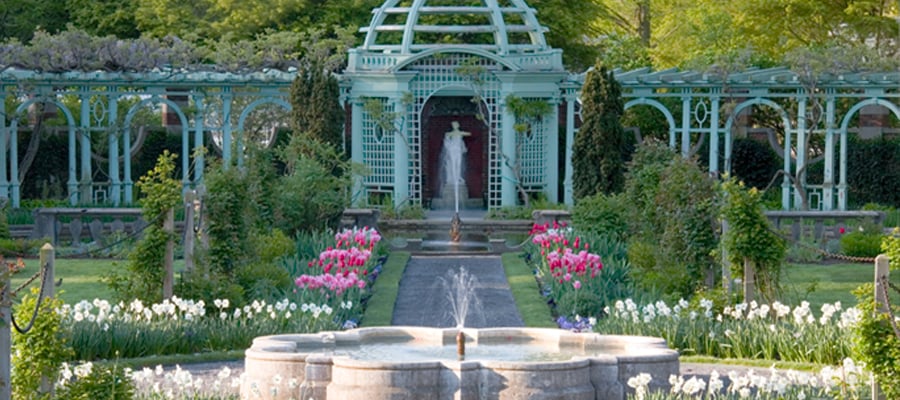 Photo from www.oldwestburygardens.org.
Listed on the National Register of Historic Places, Old Westbury Gardens boasts 200-acres of gardens, woodlands, and ponds perfect for visitors to wander around in outdoor beauty. Visitors can participate in educational workshops, family programs, horticultural demonstrations, gardening classes or simply revel in nature. Old Westbury Gardens is open to the public Wednesday through Monday, from 10 a.m. to 5 p.m. Admission is $12 for both the house and surrounding gardens, with special discounts offered for senior citizens, children, and students.
Muttontown Preserve
25A west of Jericho-Oyster Bay Rd., Muttontown Lane, East Norwich, NY
516-571-8500
www.nassaucountyny.gov/2839/Muttontown-Preserve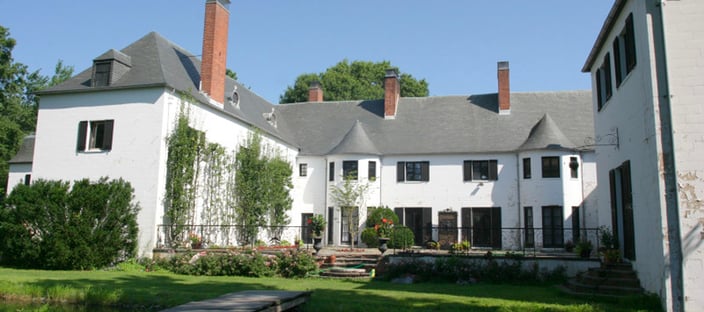 Photo from www.discoverlongisland.com.
Nassau County's largest preserve clocks in at 550-acres, with marked trails for birdwatching, encounters with other wildlife, and plenty of opportunities to admire the flowers. Muttontown Preserve is comprised of three separate estates, including the Nature Center and the Chelsea Mansion, located on a 100-acre parcel, along with the Lansdell Christie Estate and it's Winthrop Mansion, which sits on 400-acres. There's no shortage of gorgeous vistas and natural charm along the preserve's land. The park is open year-round and entrance to the preserve is free, but there might be a charge associated with mansion tours.
Caumsett State Park Historic Preserve
25 Lloyd Harbor Rd., Lloyd Harbor, NY
518-474-0456
https://parks.ny.gov/parks/23/details.aspx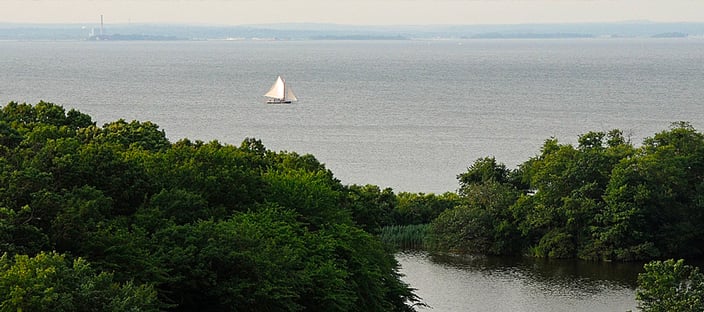 Photo from www.caumsettfoundation.org.
This park, located on a peninsula in Huntington, offers hiking and jogging trails, bridle paths, fishing opportunities, birdwatching, and even scuba diving by permit. Meanwhile, professional guides host classes for wilderness survival and plant identification, along with guided hike tours that offer a wealth of education on Long Island nature. Caumsett State Park Historic Preserve is open seven days a week the entire year, from sunrise to sunset. The entrance fee is $8, but other activities and permits have additional costs.