Volpe Ristorante, A Gold Coast Restaurant
Standout Italian Restaurant in Long Island
Marrying old-world recipes with the culinary expertise of the award-winning Scotto brothers, Volpe Ristorante delivers fine dining like no other. Italian for fox—a nod to our location on Long Island's elegant Fox Hollow estate—Volpe uses only the freshest local produce, seafood and livestock in both traditional Italian dishes and those with a twist.
Hours of Operation
Tuesday - Saturday 4pm-10pm
Closed Sunday & Monday
Contact
Phone 516-802-7501
Email: volpe@thefoxhollow.com
Fine Dining
Italian with a Twist
Our authentic Italian cuisine sets us apart from other Long Island Italian restaurants. Whether its pasta and risotto, or certified black-angus filet mignon, Volpe Ristorante menu by Chef de cuisine Giuseppe Maone makes us one of the best Italian restaurants in Nassau County.
Dinner Menu
APPETIZERS
Soup of the Day 9
French Onion Soup 9
Maryland Crab Cake 19
Chesapeake jumbo lump crabmeat lightly breaded pan seared Served with chipotle and avocado aioli

Citrus Mussel (GF) 16
P,E, I Mussel tossed with sofrito, lemon, Calabria pepper and White wine served with toasted bread inside (choose red or white)

Frito Misto 15
Fried Calamari , zucchini, yellow squash and artichoke served Arrabiatta Sauce and chipotle aioli

Baked Clams Oreganata 16

Caprese Toscana (GF) 17
Homemade Mozzarella, Tomatoes and Fresh Basil, Tomatoes heirloom, roasted pepper and prosciutto

Antipasto Mediterraneo (GF) 16
Italian cold cuts, cheeses and mixed vegetables
Melanzana Basilico (GF) 14
Eggplant, parmigiano reggiano, basil fresh plum tomato sauce
Shrimp Cocktail 22
Served with traditional cocktail sauce & lemon wedge
Polpo Alla Griglia (GF) 17
Octopus marinated in lemon, EVOO, garlic, red wine vinegar, grilled to perfection, served over arugula
SALADS
Classic Iceberg Wedge (GF) 14
Fresh garden iceberg lettuce, crispy bacon, red onion, trim-color grape tomatoes, and Gorgonzola cheese, tossed with blue cheese dressing

Garden Salad (GF) 11
A blend of crispy California lettuce with grapes tricolor tomatoes, carrots and cucumber dressed with balsamic vinaigrette

Ahi Mediterraneo (GF) 16
Pepper crusted pan seared tuna, arugula, fennel, orange, grape tri-color tomatoes, and balsamic glaze

Classic Caesar Salad 12
Hearts of Romaine & toasted garlic crutons tossed in a traditional Caesar dressing covered with Parmesan cheese shavings
PASTA
Farfalle Meraviglia 25
Farfalle pasta Sautéed Chicken, Shallot, Mushroom, English Peas, Parmesan Cheese in a Light Pink Sauce
Lobster Ravioli 26
Tossed with Lobster Sauce
Bucatini Cacio e Pepe 22
Bucatini pasta tossed with EVOO, Pecorino Romano cheese, Black pepper and Salt
Paccheri Picchio Pacchiu 24
Paccheri pasta tossed with a hand crushed plum tomato sauce Sautéed with garlic, salt & pepper topped with Ricotta
Linguine Alla Vongole 28
Clams, Garlic White Wine, E.V.O.O. Parsley
Capellini Frutti Di Mare 32
Baby Shrimp, Mussels, Clams, and Calamari Sautéed with Garlic White Wine & Marinara Sauce
Pappardelle Bolognese 25
Classic Beef Ragu with English Peas, Red Wine Sauce Parmigiano Reggiano Topped with Eggplant
ENTREES
Certified Black Angus Filet Mignon 9 oz. (GF) 46
Beef tenderloin topped with Gorgonzola & Port Wine Sauce served with potatoes & vegetables of the day
New York Sirloin 16 oz. (GF) 48
Served with Balsamic Glazed Cipollini Onions & Roasted Potatoes
Herb Crusted Colorado Rack of Lamb (GF) 54
Served With Roasted Potatoes & Vegetables
Tomahawk Pork Chop (GF) 39
Grilled Bone in Berkshire Pork Chop topped with sautéed Portobello Mushrooms & Calabrian Peppers
Veal Scaloppini Porcini 36
Veal Scaloppini in a Porcini Mushroom sauce served with Roasted Potatoes and vegetables of the day
Veal Scaloppini (Any Style) 36
Branzino Livornese (GF) 34
Branzino topped with Onion, Capers, Kalamata Olives, Garlic Parsley, and Basil in a peeled Cherry Tomato Sauce. Served with Rice & Vegetable of the day
Free Range Chicken (GF) 28
Half Roasted Chicken Served with Mushroom Risotto
Chicken Breast (Any Style) 28
Shrimp Scampi 32
Served with Vegetables & Toasted Fregola
Chilean Sea Bass Acqua Pazza (GF) 42
Saffron Broth, Couscous, Tomato and Vegetables
Salmon Bruschetta (8 oz.) 32
Pan Seared Wild Norwegian Salmon topped with Fresh Diced Tomato, Garlic, and Herbs. Served with red wine faro and vegetables of the day
VEGAN ENTREES
Romana Calda (GF) 19
Grilled Heart of Romaine Lettuce topped with roasted peppers, Portobello mushrooms, Cauliflower
SIDES
Sautéed Spinach (GF) 8
Vegetable of the day (GF) 8
Fries (GF) 8
Broccoli (GF) 8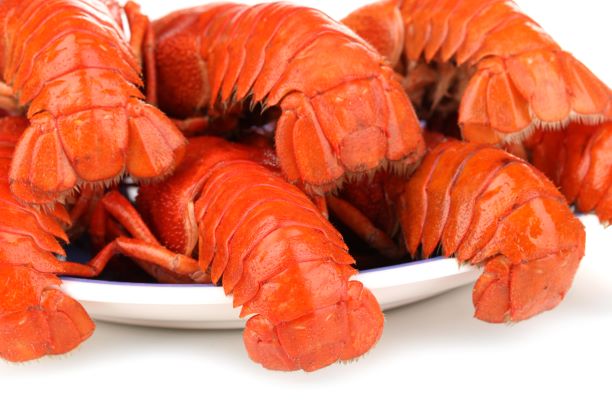 LOBSTER NIGHT
every Wednesday


SOUP OR SALAD
(Choice of One)

French Onion

Soup of the Day

Fox Hollow Salad

Caesar Salad

ENTREES

1¼ or 2 lb. Steamed Maine Lobster
Served with drawn Butter, Rice & Vegetable
36/58

1¼ or 2 lb. Broiled Maine Lobster
Served with drawn Butter, Rice & Vegetable
36/58

2 LB. Stuffed Maine Lobster
Stuffed with Fresh Crabmeat Stuffing
Served with drawn Butter, Rice & Vegetable
65

2lb. Maine Lobster Fra Diavolo
Served with Assorted Seafood
in a Spicy Fresh Tomato Sauce over Linguini
65

Twin Lobsters Tails
Prepared Steamed or Broiled
Served with drawn Butter, Rice & Vegetable
58

Lobster Night Sharing Charge 15.00
---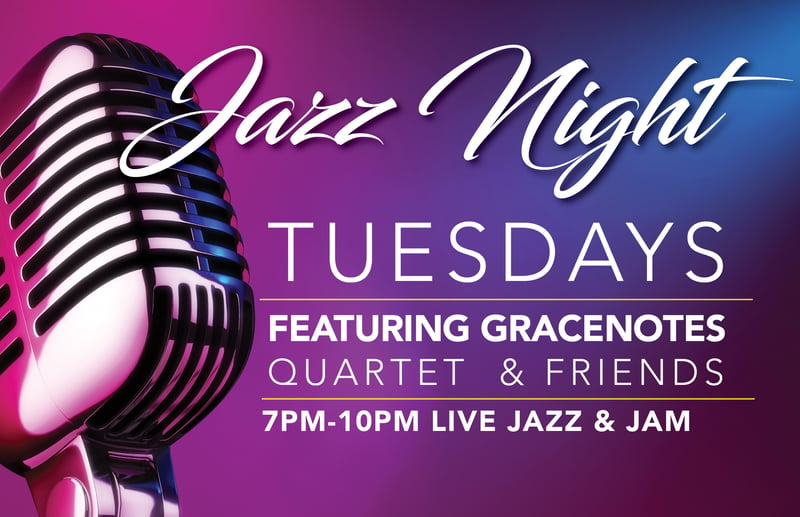 PERFORMANCE SCHEDULE
May 10, May 24, June 7 & June 21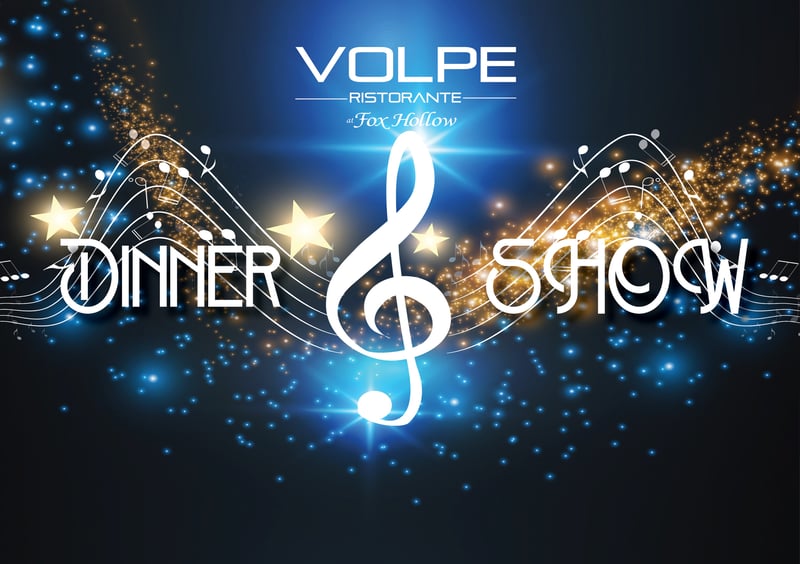 FRIDAY MAY 20 from 7pm-10pm
Join us for a live performance from Lorraine & Frankie as they sing your favorites songs from yesterday & today in the bar & lounge.
Long Island Event Venue
Plan an Event at Our Fox Hollow Restaurant
Located on the stunning, eight-acre Fox Hollow estate, Volpe Ristorante is standout restaurant with white-glove service and award winning cuisine. Make use of our private event space, separate from the main restaurant, for a private evening with family and friends or a romantic meal for you and yours. Our Chef de cuisine Giuseppe Maone creates custom menus for any event, large or small.